Setting the Standard: CNC Die Casting Machining in Aerospace Precision Manufacturing
CNC machining has solidified its position as the bedrock of precision manufacturing, offering unparalleled accuracy and efficiency. In the aerospace industry, where precision is paramount, ADC Aerospace has emerged as a trusted partner. Leveraging cutting-edge CNC equipment, we specialize in utilizing CNC die casting machining to produce high-quality, precision-engineered components for our clients.
CNC Machines at the Cutting Edge
ADC Aerospace remains at the forefront of CNC machining technology, utilizing cutting-edge CNC machines to produce complicated and sophisticated parts for aerospace applications. These sophisticated machines employ computer numerical control (CNC) technology to provide exact control over the manufacturing process. Every component manufactured by ADC's CNC machinery fulfills the stringent standards of the aerospace sector.
CNC Equipment with a Wide Range
ADC Aerospace, a renowned provider in the aerospace industry, has a large inventory of CNC machinery. Our extensive equipment portfolio spans a wide range of machining techniques, ensuring clients have access to the highest-performing machines for their industrial needs. We provide the capabilities required for high-volume production, prototyping, and more, with milling machines and lathes, routers, and grinders.
Excellence in Precision Manufacturing
ADC is a comprehensive solution provider for high-complexity components in regulated industries. Our CNC machining experience enables us to assist clients in reaching precision manufacturing excellence. Companies that collaborate with ADC benefit from our significant expertise and experience, enabling the creation of high-quality components that fulfill the most stringent industry standards.
Registered AS9100 and ITAR Company
ADC Aerospace takes pleasure in being an AS9100- and ITAR-registered business. The AS9100 certification demonstrates our dedication to quality management systems designed exclusively for the aerospace industry. This certification guarantees that ADC adheres to the highest quality standards and regularly delivers goods that satisfy client expectations. The ITAR registration confirms our commitment to complying with regulations governing the export and import of defense-related items.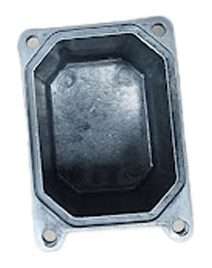 Precision Machining at the Leading Edge for Aerospace Excellence
CNC machining is essential in precise manufacturing, especially in the aerospace industry. ADC Aerospace distinguishes itself as a reliable partner, producing precision-engineered components using cutting-edge CNC equipment. ADC Aerospace is well-equipped to manufacture high-quality components that fulfill the severe needs of the aerospace sector, thanks to our vast inventory of CNC equipment and certifications as an AS9100- and ITAR-certified company.
ADC Aerospace
Everything is completed in-house.
Low return rate.
High on-time delivery rate.