Superior Aerospace-Related Mechanical Assembly
At ADC Aerospace, we provide unmatched mechanical assembly services designed especially for the aerospace sector. We hope to become your go-to manufacturer by virtue of our uncompromising dedication to quality, state-of-the-art infrastructure, and decades of experience in the field. The success of your aerospace projects is important to us; thus, we strive to offer comprehensive solutions that cater to your individual requirements.
Unparalleled Expertise in Mechanical Assembly
Our years of expertise in the aerospace industry have allowed us to hone our skills in mechanical assembly to an extremely high level of precision. Even the most difficult assembly requirements are no match for our team of highly trained technicians and engineers. Since we have a firm grasp on the importance of aircraft parts and the stringent requirements they must fulfill, you can count on dependably reliable products from us.
State-of-the-Art Infrastructure for Maximum Accuracy
Our modern 115,000-square-foot facility is loaded with sophisticated tools and equipment. To guarantee accurate and speedy assembly procedures, we have invested in the most advanced tools and machinery. Our state-of-the-art capabilities, which range from tight tolerance milling and turning to 5-axis machining, allow us to produce components with unmatched precision and adherence to standards.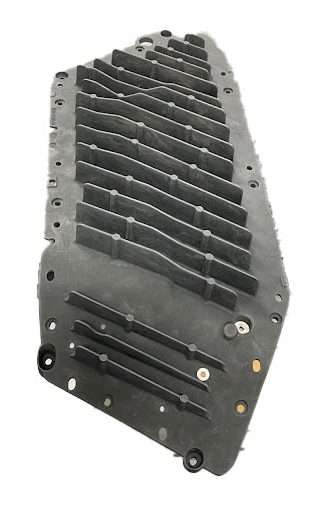 Adherence to the Highest Standards of Quality
Everything we do is based on a commitment to quality. Throughout the assembly process, we complete rigorous quality checks to guarantee that every part is up to par with the best in the business. All our certifications, such as ITAR, AS9100, and ISO9001, attest to our dedication to providing products of the highest quality and in accordance with all applicable standards and laws.
Solutions Tailored to Your Unique Requirements
Every aerospace project is different, and that's something we at ADC appreciate. To meet your needs and overcome your obstacles, we focus on making you, the customer, our top priority. Our team of experts will collaborate with you to develop customized assembly solutions that align with your project goals, timeline, and budget. We can accommodate your unique requirements, whether you require mid- to low-volume production of technically complicated geometries or the use of exotic metals, like aluminum, zinc, stainless steel, Inconel, or brass.
Solid Alliance for Future Achievement
We're committed to developing fruitful, long-lasting relationships with every one of our patrons. To help ensure the success of your aerospace projects, you can count on us as your reliable manufacturing partner to deliver top-notch mechanical assembly services. When it comes to the aerospace business, we are known as a dependable and valuable partner because of our commitment to quality, precision, and client satisfaction.
Precision Assembly Solutions from ADC Aerospace, a Reliable Partner
Pick ADC Aerospace because of its unmatched knowledge of mechanical assembly, cutting-edge facilities, and dedication to quality. Allow us to be your reliable collaborator on aerospace projects, providing you with solutions that go above and beyond your expectations.
ADC Aerospace
Everything is completed in-house.
Low return rate.
High on-time delivery rate.