Introduction to ADC's High Pressure Die Casting and Zinc Alloy Die Casting Capabilities
For a wide range of industries, including the aerospace, defense, medical, automotive, and industrial sectors, ADC is a leading supplier of premium High Pressure Die Casting (HPDC) and Zinc Alloy Die Casting solutions. We offer turnkey casting, machining, and several other value-added services to satisfy the needs of our clients thanks to our sophisticated facilities and skilled staff.
The Benefits of High Pressure Die Casting (HPDC) for Manufacturing Complex Parts
With the support of our HPDC competencies, we efficiently and precisely produce complicated metal parts that feature exceptional surface finishes, precise tolerances, and intricate designs. Our advanced technology allows us to inject molten metal into molds under high pressure to produce high-strength, corrosion-resistant parts that meet even the most demanding specifications.
Zinc Alloy Die Casting: An Ideal Solution for High-Strength, Corrosion-Resistant Parts
We also specialize in zinc alloy die casting that casts materials made of zinc alloys. Due to the extraordinary qualities of zinc alloys, such as their high strength, good corrosion resistance, and capacity to be precisely cast into complex shapes, this method has increased in demand.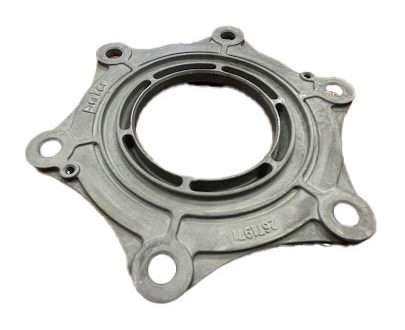 How ADC's Advanced Technology Enables Precise and Efficient Casting
At ADC, we are dedicated to giving our clients the best results possible. We utilize cutting-edge tools and processes, to produce parts effectively and reliably with minimum waste and maximum productivity. Our team of specialists works directly with clients to comprehend their specific demands and offer solutions that are specifically tailored to fit those objectives.
Examples of Complex Parts Manufactured with ADC's HPDC and Zinc Alloy Die Casting Capabilities
Our team has extensive experience in manufacturing intricate components for a variety of industries, including medical equipment. Our HPDC and Zinc Alloy Die Casting capabilities enable us to meet the most demanding requirements and provide high-quality solutions that meet the needs of our clients.
Value-Added Services: Machining, Assembly, and Finishing to Meet Client Needs
We offer value-added services, including machining, assembly, and finishing in addition to casting, supplying customers with a centralized location for all their needs. While our assembly and finishing services guarantee that parts are usable right out of the box, our CNC machining skills allow us to deliver precise and accurate machining of parts to satisfy the strictest tolerances.
ADC's Commitment to Quality and Service in High-Complexity Industries
At ADC, we provide our clients with the best possible quality and service. With the help of our value-added services and expertise in high-pressure die casting and zinc alloy die casting, we offer comprehensive solutions that satisfy even the most stringent standards. To find out more about our capabilities and how we can aid in bringing your initiatives to life, get in touch with us right now.
ADC Aerospace
Everything is completed in-house.
Low return rate.
High on-time delivery rate.